Depois do iPod, iPhone e iPad, teremos iSteve, O livro de Jobs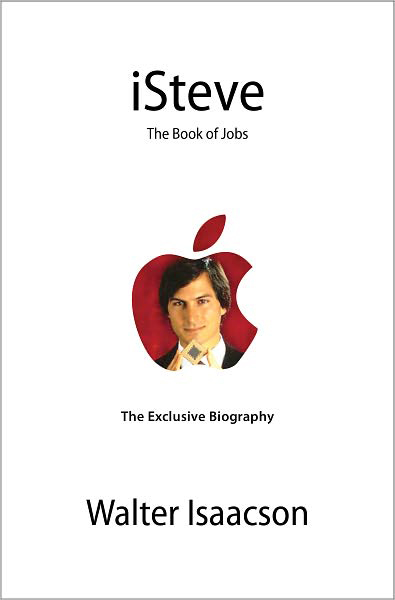 Prevista para ser lançada no início de 2012, a biografia iSteve: The Book of Jobs, escrita por Walter Isaacson, já está em pré-venda na Amazon.com (por US$20) e já tem inclusive uma página prévia na iBookstore.
Eis a sua descrição resumida:
Do autor bestseller Walter Isaacson, vem a histórica biografia do cofundador da Apple, Steve Jobs. Em iSteve: The Book of Jobs, Isaacson oferece um apanhado extraordinário da vida profissional e pessoal de Jobs. Escrito a partir de três anos de entrevistas exclusivas e inéditas que Isaacson realizou com Jobs além de outras com membros de sua família, colegas importantes e até concorrentes, iSteve é o retrato definitivo do maior inovador de sua geração.
O livro será publicado no Brasil pela Companhia das Letras, no mesmo ano.
Isaacson, autor do best-seller Einstein — sua vida, seu universo, começou a trabalhar no livro em 2009 e, além de Jobs e membros de sua família, fez entrevistas extensas com funcionários da Apple e seus concorrentes.
Walter Isaacson começou sua carreira como jornalista no The Sunday Times. Foi para a revista TIME em 1978, tornando-se seu editor em 1996. Depois virou presidente da CNN, em 2001, e diretor-geral do Aspen Institute, em 2003
Alguem duvida que vá virar filme?